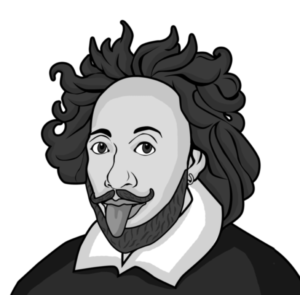 If you're a geek you've probably seen a whole variety of screenshots coming out of Translation Party, the script that takes an English phrase and translates it back and forth into Japanese before finally settling on an equilibrium – where the Engrish translates into Japanese in such a way that it translates back into the same Engrish. Maybe I'm just starved for content today, but I just had to throw it some Shakespeare.  Unfortunately it doesn't have a good way to link directly to results :(, and I don't have the time to sit and generate a boatload of screenshots, so I'll leave it up to your imaginations and see what you come up with.
Here's a few that I tried, although it loses the effect without seeing it worked out on the fly…
"Shall I compare thee to a summer's day? Thou art more lovely and more temperate" takes only 5 steps before reaching equilibrium with "This summer I am, I would have to compare? Your warm and beautiful."
"Is this a dagger I see before me, the handle toward my hand?" takes 7 steps to reach "To do this, please see the dagger in the handle toward my hand?"
Ah, here's a good one!  "To be, or not to be?" —>  "Or to not?"
"Or to not?" —>  "Whether or not?"
"Whether or not?" –> "Whether?"
"Whether?"  –> "Whether?"
(For some reason that reminds me of my old Esperanto lessons.  Cxu esti, aux ne esti!)
UPDATED:  Never, never, never, never, never.