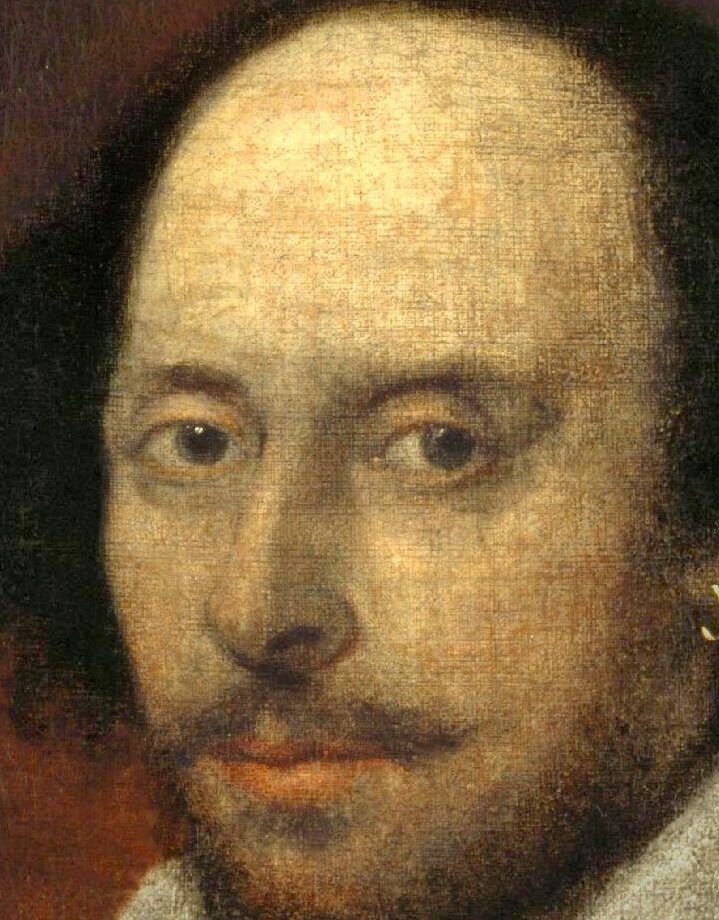 Over nearly two decades, the Shakespeare blog known as Shakespeare Geek has produced over three thousand posts celebrating everything Shakespeare. Of course, we have the expected analysis of the plays and sonnets as well as book and product reviews and pop culture references. But we've also been busy creating original Shakespeare jokes, games, and educational material. We're here to prove that Shakespeare makes life better.
The Original Shakespeare Blog
In 2005 I went looking for a place online where I could talk about all things Shakespeare. Maybe I saw a reference in a movie, or heard a funny joke. Or maybe I had a question, or an interesting interpretation of a scene that I wanted to share. At the time, I couldn't find that place. So I created it here.
It's rare that I pick up a book the day it comes out. But when somebody tells me that we're doing a science-fiction locked-room murder mystery version of Hamlet where Horatio is an AI, I'm getting in line. So it is with The Death I Gave Him by Em X. Liu. Was it worth the […]

My wife and I have reached that age where quality time together means binge-watching the latest show that all our friends are discussing. This explains how I ended up on Firefly Lane, a very, *very* girly story that tells us the life story of two best friends. It stars Katherine Heigl of "I remember her […]

I've been doing this for a long, long time. I often tell the story of how The Tempest was my children's first Shakespeare experience in August 2008. Technically, that was their first full performance. I'd completely forgotten that their first experience with Shakespeare was earlier that summer. But there's something that happened that day that […]

I never forget a good idea. Sometimes it just takes the universe some years to align itself in such a way that I can make that idea a reality.

There are few greater joys for a parent than sharing those things that mean the most to them with their children. Come with me on the journey.

A recent post on Reddit compared Shakespeare and Taylor Swift as "voices of their generation." Needless to say, it generated just a wee bit of debate. Is this the way to get a modern student's attention? Or is it indicative of a downward slide in what we think those same students can handle? For the […]

Lady Macbeth dominates the stage so unquestionably that you wonder if the play should have been named after her.
Shakespeare Makes Life Better
The expression "Shakespeare makes life better" refers to the enduring popularity and relevance of William Shakespeare's plays and poetry. Despite being written over 400 years ago, Shakespeare's works continue to captivate audiences around the world with their timeless themes of love, power, ambition, and morality. His characters, such as Romeo and Juliet, Hamlet, and Lady Macbeth, are iconic and have become part of the cultural lexicon.
Shakespeare's plays are not just entertainment, but also offer insight into the human condition, providing commentary on social and political issues that remain relevant today. They have been adapted and reinterpreted in countless ways, from film adaptations to modern retellings, demonstrating the universality of his work.
Moreover, Shakespeare's language and poetry are celebrated for their beauty, complexity, and versatility. His mastery of language and the human psyche have influenced countless writers and artists throughout history.
Overall, Shakespeare's works continue to enrich our lives and offer us new perspectives on the world around us, making us laugh, cry, and think deeply about our own lives and experiences.