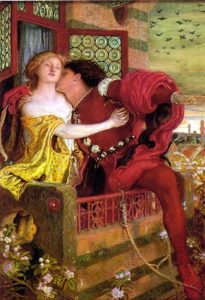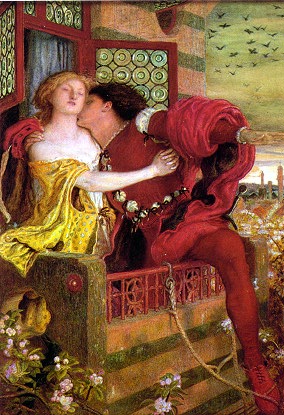 Thank you Google for "randomly" serving me up this cool bit of content!  I wasn't even googling, this was just in my recommended links today.
"The Current", which I guess is a Minnesota public radio station, decided to do Romeo and Juliet songs yesterday. While the "article" itself is short and only lists the 8 songs they played, it's in the comments where the gold lies.
No special constraints were given, so there are some songs that tell the story, some that just reference the characters, and some who knows what the connection is.
This could well be the definitive list.  Surely many in this one that I hadn't known for their Romeo and Juliet references. I've got to put together a new playlist!
I haven't been able to vet all of these for accuracy, just the ones that made me scratch my head and say, "Wait, really? I thought I knew that song."  Make corrections or add more in the comments!
Romeo and Juliet Songs
Dire Straits – Romeo and Juliet
Indigo Girls – Romeo and Juliet
The Reflections – (Just Like) Romeo and Juliet
Madonna – Cherish   (* really? I never noticed)
Bruce Springsteen – Fire
Michael and The Messengers – Romeo and Juliet
Basement Jaxx – Romeo
Blue Oyster Cult – (Don't Fear) The Reaper   (now with more cowbell)
Arctic Monkeys – I Bet You Look Good On The Dance Floor
Radiohead – Exit Music (For a Film)
Garbage – #1 Crush
Lou Reed – Romeo Had Juliette
Pointer Sisters – Fire  (had to look that one up, but it's there)
Michael Penn – No Myth
Ratt – Round and Round
Peggy Lee – Fever
Semisonic – Singing in my Sleep
Butthole Surfers – Whatever
Tom Waits – Romeo is Bleeding
Taylor Swift – Love Story
Van Morrison – Domino
Emmylou Harris – Boy from Tupelo
Neil Sedaka – Calendar Girl
What Romeo and Juliet songs did I / they miss?