Hello!  Terribly sorry for my absence of late, things are happening that are making life complicated. Your regularly scheduled Shakespeare should resume soon.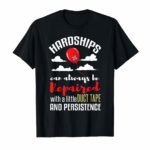 This post doesn't contain much Shakespeare, let's get that out of the way right now. I don't like to misuse my audience.  But it does have a father (me) and a daughter (mine) so at the end if we want to discuss which of Shakespeare's play our relationship most resembles, we can see where that goes.
My younger daughter wants to be a writer.  She recently entered a short story competition with a small piece that she literally crafted out of thin air when she said, "I need a noun" and my wife said, "Balloon."  We entered the story and she rocketed up to the #4 spot (out of almost 300 entries) and became a finalist for the Community Vote!
For the finals, the votes are cleared and a new round begins. Right now she's sitting in second place, which isn't too shabby.  But I've learned that the person in first place is an existing contributor to that site with nearly 100 other submissions. His bio says he's been writing poetry since 2004 – which would be the same year my daughter was born.  He's got about 4000 followers on the site who are shooting him to the top of all the charts (in the first round he had 3x the votes of the next closest entry).
Well, I've got over 20,000 followers. No, none of this is Shakespeare. But I'm a father trying to make his daughter happy.  It doesn't matter to me if she wins. It matters that when she refreshes her vote count and it doesn't go up, she's sad – but when it does, she's happy.  So I want it to go up every time she looks, and I'm unapologetically going to use every means at my disposal to make that happen.
If you've read this far and would like to help contribute to the cause, thank you!  Here's the link:
If you saw my earlier posts on FB and Twitter and have already voted, please note that this is the finals, this is a new round!  So you can come back and vote again!
Thanks so much for your time.  Have we decided which play we most resemble?  I've been thinking about it while I write.  How about Prospero? I went through my vengeful phase, snooping around to see if there might be a way to get the first place guy disqualified ….. but ultimately it's more about my daughter's happiness, and the number of reads and votes can do that much more than a couple of bucks of prize money.   Now go vote!