Last week my son surprised us all by dropping an out of the ordinary Hamlet quote into dinner conversation. Apparently he liked the reaction it got.
During quarantine he has, like I'm sure most boys his age, been avoiding his homework at all costs. Every day is a battle over when to get his homework done and how much effort to put into it. Today at lunch he comes up to me say, "Ok, Daddy, I've got a new strategy for doing my homework. Ready? Better three hours too soon, than a minute too late."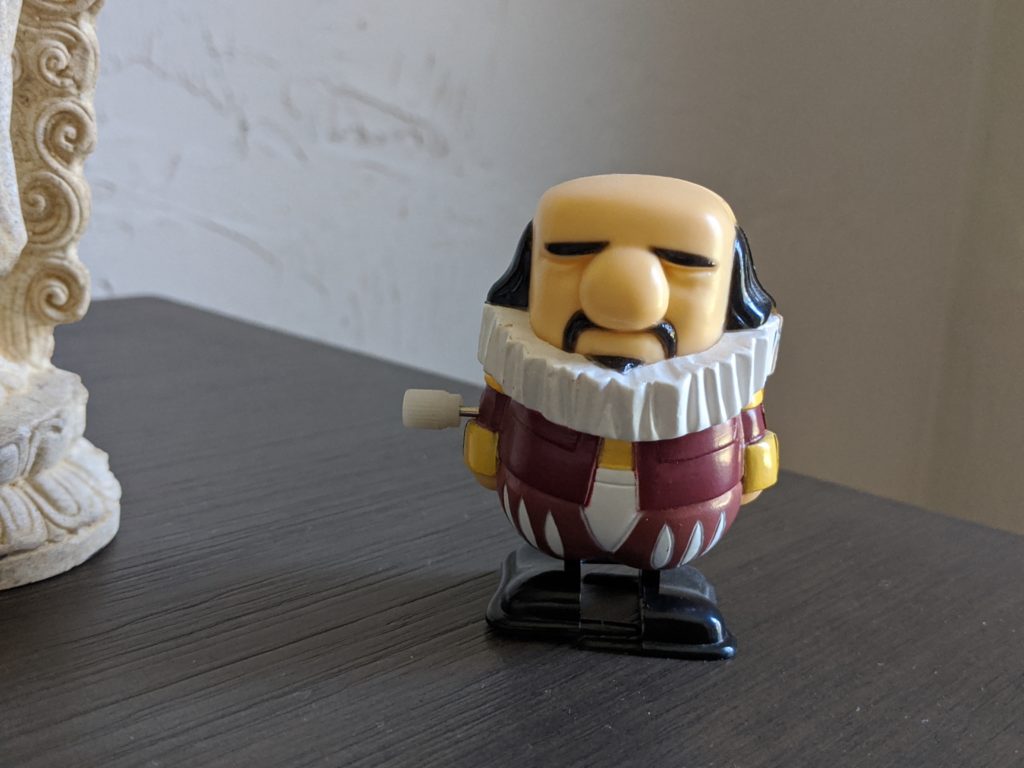 I smile and acknowledge, "You're studying your Shakespeare quotes now. I approve. I bet nobody else in the family would have recognized that, but yes, I got it."
"Good," he tells me, "Because that is so not my strategy."
Sigh. "I know."
Happy Shakespeare Day!