I've been doing this blog for a long, long time. It's been a natural crossover to look for ways that technology is used in innovative ways to tackle Shakespeare. We need to get back into more of that. I've been missing some good stuff.
An "Oculus" is a virtual reality headset. I know it as the Oculus Rift but I guess there are different models now. I think Facebook owns them. You've no doubt seen them, if even in a science fiction movie – you strap the goggles over your head, then the immersive experience that's shown to you moves around as you do. I actually got to watch some Hamlet like this once, it's pretty cool. My experience was only what they call a "360 video", where you can't move – you can only spin your head around like an owl. In a true VR setting you can actually move around.
https://www.engadget.com/the-under-presents-tempest-oculus-rift-view-225750213.html
So I'm trying to understand what this game / performance called The Under Presents is, but it sounds pretty neat. They're doing The Tempest next, and it's a live show – you need to get tickets.
The play will feature a single actor who, in the play's narrative, was supposed to play Prospero in a proper stage show. However, due to the coronavirus pandemic, their in-person performance was canceled.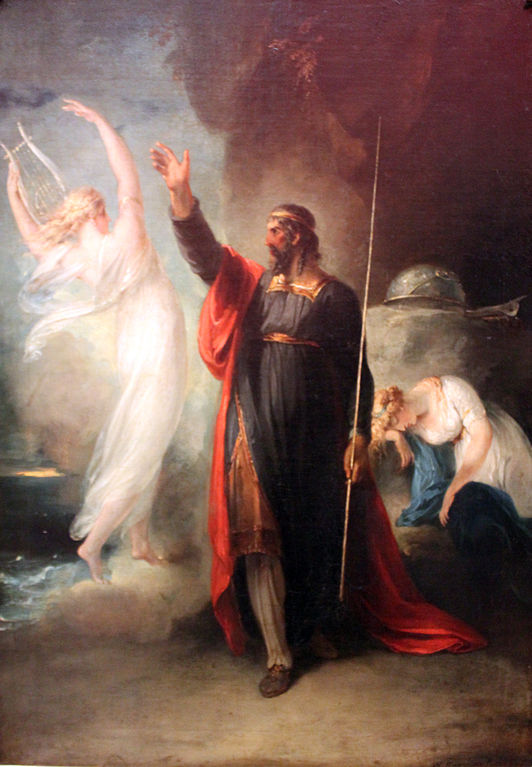 I have no idea what's actually going to happen within the show but I can see them taking the whole "These our actors, As I foretold you, were all spirits and Are melted into air, into thin air" thing in a whole new direction. I am imagine the actor as Prospero pointing his staff into blank space, conjuring up a Miranda or Ferdinand, and *poof* your headset comes to life, you are in the show, you are Ferdinand. Maybe you get a script? This is all technology, maybe it just goes ahead and walks and talks for you, driving you like auto pilot and you're just along for the ride. I can think of all kinds of crazy things that might happen.
Anybody out there got one of these headsets and can spend the couple of bucks to check it out?