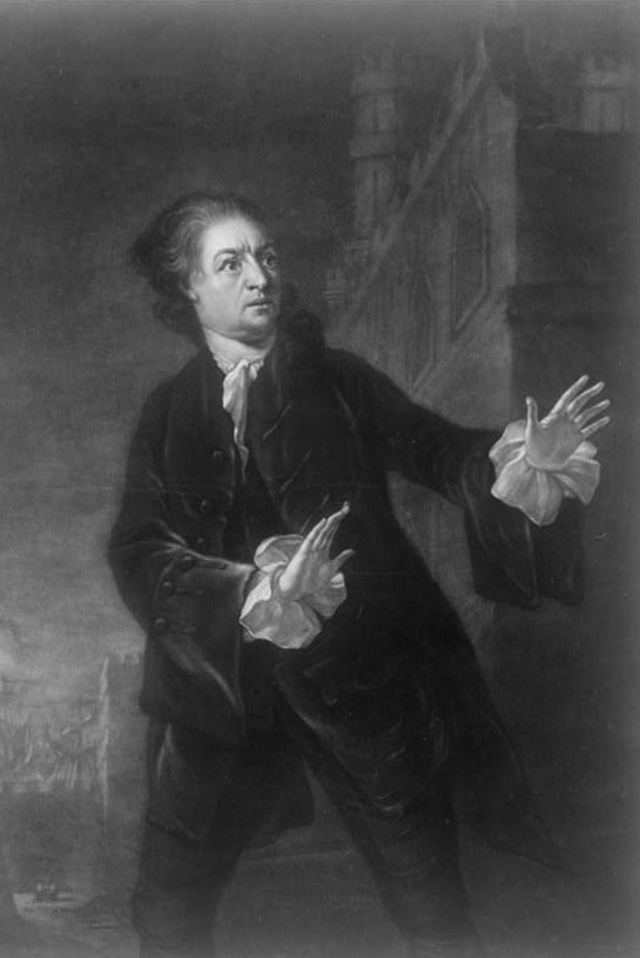 When people talk about using ChatGPT to write your content for you, I don't think this is what they had in mind. But it sure is fun!
I've never been tested for ADHD, but if you asked me I'd say that I have what I'll dub "rabbit hole ADHD." That's when I'm sitting behind the computer trying (claiming?) to work, while there's a tv show on in the background that I've seen enough times that I have the dialogue memorized, when all of a sudden I'll say, "Hey, that character that just delivered pizza, I wonder if she's ever been in anything else?" And then it's off to IMDB I go to see who she is, read her bio, check out her filmography, and generally start reading the trivia pages. Joey's grandmother mentions Capricorn One, that starred Elliot Gould, who played Ross and Monica's father? Oh, wow, the woman who played the grandmother played Mother Superior in the 1980s Christmas-themed horror movie Silent Night, Deadly Night. I remember that one! Apparently they wanted to call it Slayride, which is funny because years later professional wrestler Goldberg would star in a similar movie called Santa's Slay…"

You get the idea. So if that didn't set your head spinning yet, brace yourself.

Bardfilm and I are talking about the sonnets, and he provides an academic citation for an argument that I like, stating that it "cuts it off at the source." This leads to a handful of stream of consciousness jokes, and I want to make a eunuch joke so I go do some quick scanning of Antony and Cleopatra to make sure I have my references right. Because while it's fun to be quick with a joke, you still have to be accurate.
Bardfilm turns our back and forth into a poem. I know that people have been having fun with ChatGPT asking it to write poems, so I ask it to write a poem about eunuchs. I keep trying to catch it off guard. Nope, it gave me a poem. A bad one, but, you know. Still.
I asked it for a limerick instead, and got one. Again, a bad one.
I then asked it if there are any eunuchs in Shakespeare and it not only told me about Mardian in Antony and Cleopatra and Aaron from Titus Andronicus, but also a reference to Dromio Comedy of Errors where it made it a point to comment that that last one's probably not true, and just a joke. Impressive.
Then I asked where a eunuch might fit in Hamlet. It gave me a dozen ideas:
For example, the eunuch could be a servant in the royal court of Denmark, where the play is set. They could be a confidant or advisor to one of the main characters, such as Hamlet or the king. Alternatively, the eunuch could be a member of a foreign delegation or embassy, visiting Denmark and bringing news from the outside world.
How far can we push this thing? I asked it, "can you write a scene between Gertrude and a eunuch envoy from Norway?" and it said sure, no problem, and gave me one. Then I said, "now add polonius." And it did. This thing never blinks. I have yet to get a "I have no idea what you just asked me" or "I don't know how to do that" response. A lot of "I understand what you asked for and I can't do that" but never a "I don't know what you said".
Ready for the scene it wrote, now featuring Polonius? Here you go!
Gertrude: Welcome to Denmark, honorable envoy. How may I assist you?

Eunuch: Your majesty, I am here on behalf of the king of Norway. He has heard of the recent events in your kingdom and wishes to offer his condolences.

Gertrude: That is kind of him. Please convey my thanks to your king.

Eunuch: I will do so, your majesty. However, there is also a matter of great importance that I must discuss with you.

Gertrude: And what is that?

Eunuch: The king of Norway has received a proposal of marriage from your son, Prince Hamlet. He wishes to know your opinion on the matter.

Polonius: Your majesty, if I may interject. I believe this is a matter that requires careful consideration. Prince Hamlet has been acting very strangely lately, and we must ensure that any decisions made are in the best interests of the kingdom.

Gertrude: Thank you, Lord Polonius. I will take your advice under consideration.

Eunuch: I understand, your majesty. The king of Norway is aware of Prince Hamlet's reputation and does not wish to cause any trouble. He simply wants to know if the marriage proposal should be considered.

Gertrude: I will discuss the matter with my advisors and the prince himself. Thank you for bringing this to my attention.

Eunuch: Of course, your majesty. I will await your response.

Gertrude: Thank you, envoy. You may take your leave.

Eunuch: Thank you, your majesty. I will return with your answer in due time.

Polonius: I will make sure to inform the prince of this development and advise him accordingly.

Gertrude: Thank you, Lord Polonius. Let us hope that this matter can be resolved peacefully.
King of a Romeo and Juliet "unite the warring families" sort of ending, if you ask me!