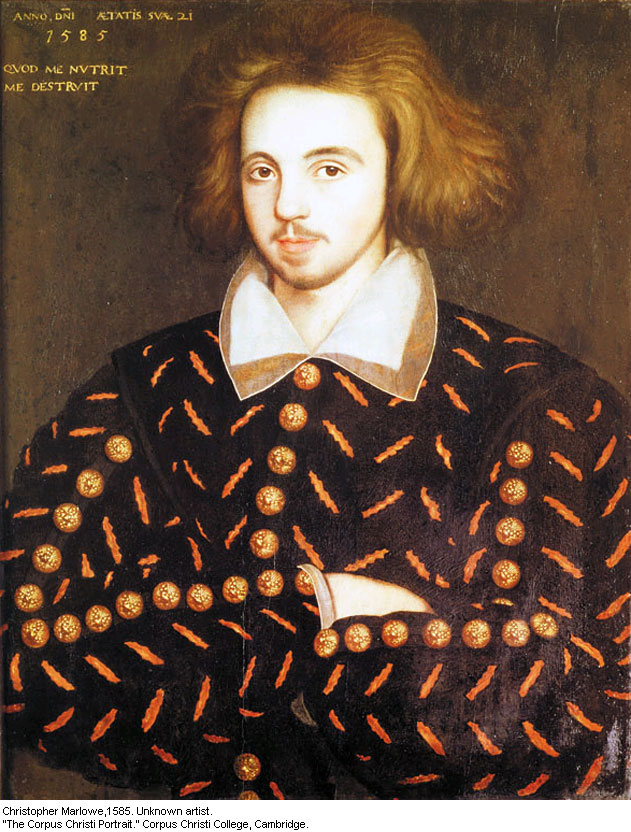 I don't think many of us here hold to the strictly orthodox view that Shakespeare worked alone. I have no problem believing that the plays were a collaborative effort in many cases. Looks like somebody's about to make this official, by crediting Christoper Marlowe as co-author of the Henry VI plays:
http://www.independent.co.uk/arts-entertainment/books/news/christopher-marlowe-to-get-co-author-credit-in-shakespeare-editions-a7377226.html
The Elizabethan tragedian's name will appear next to the Bard's on the title pages of Henry VI, Parts One, Two and Three when they're published under the New Oxford Shakespeare by Oxford University Press this month.
Is it me or is this a reallllly slippery slope? Wasn't collaboration the name of the game back then? Wouldn't we logically reduce to the conclusion that all of the plays (and not just Shakespeare's) have multiple authors? Isn't equally likely that Marlowe himself had co-authors on his own work? Or do we think that this is just an attack on Shakespeare personally?
Also, why is it always Gary Taylor's name that's associated with this stuff? Some of you may remember that he's also the primary driving force in deciding that Double Falsehood is really Shakespeare's long lost play Cardenio.
Those seem like opposite ends of the spectrum. Do we want to go out of our way to find works to which we can attach Shakespeare's name, or to add other people's names next to Shakespeare's?