I am no Marlowe scholar. I had never heard of the Baines note.  I asked Bardfilm about it, as I do with all these things, and he replied, "Long written about, seldom seen."
Until now, because the British Library is making the Baines note public.
The note is reportedly a conversation between Marlowe and police informant / part-time spy Richard Baines, compiled by Baines.  In it, "Marlowe casts doubt on the existence of God, claims that the New Testament was so "filthily written" that he himself could do a better job, and makes the eyebrow-raising assertion that the Christian communion would be more satisfying if it were smoked "in a tobacco pipe". Not to mention the whole "gay christ" thing.
Baines then adds a personal note that, "All men in Christianity ought to endeavour that the mouth of so dangerous a member may be stopped."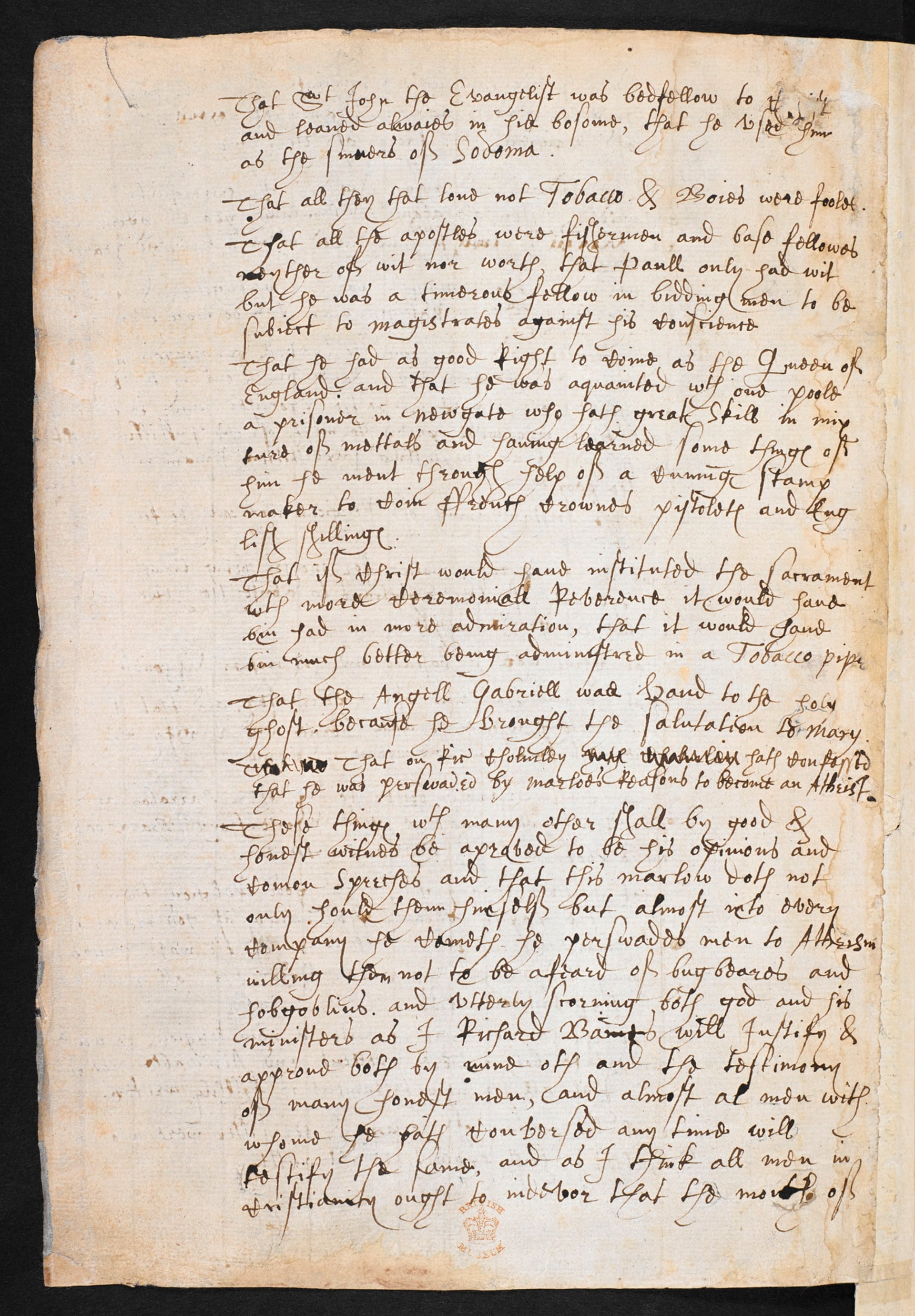 A few days later, Marlowe is stabbed to death. ("A great reckoning in a little room.")
Apparently there's question about the authenticity of the story, and that it was created specifically to get Marlowe is trouble with the authorities.
I love learning new things.  Have we got any Marlowe scholars in the audience?  Tell us more!
I found a link where you can read the transcript of the Baines note, too, if anybody's interested.  I can't make out a blessed word.