Over on Facebook, Dana asked a good question, and I didn't have an answer.  He asked:
Do you know of any books or articles that have attempted to identify the real people behind Shakespeare's characters?
He cites the example of Jaques (As You Like It) possibly being modeled on Jacomo Francisci, a soldier of fortune under Sir William Stanley.  I suppose the other more obvious example would be that Polonius (Hamlet) is supposed to be William Cecil, Lord Burghley.  I also saw a theory t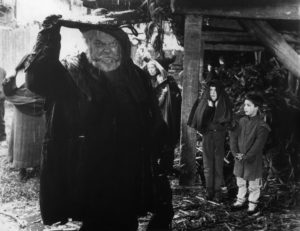 hat Falstaff (Henry IV) might have been at least partially based on Robert Greene, he whose wit is worth a groat.
I'm sure that each of these has some degree of evidence and plenty to dispute.  Dana's interested in the subject and wondering if anybody's collected them into a single work?  It seems like an interesting topic.  Anybody know of something published?
Be sure to check out the new Shakespeare Geek Merchandise page, new for 2017 on Amazon! All new designs!