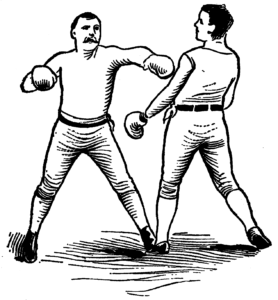 Ok, a site called Art of Manliness offers up an article entitled, "20 Classic Poems Every Man Should Read." Will Shakespeare be on it?
That's an easy one, because I wouldn't be writing about it if he didn't show up.  But which Shakespeare makes an appearance?  Any guesses? Let's say it's a sonnet (it is).  Which one shall be anointed "manliest"?
Sonnet 29, "a lamentation on the loss of fame and fortune [that] ends with a meditation on the love that he has for his beloved."  Does it, as the article suggests, conjure up similar themes with It's A Wonderful Life?  Never really thought about that.
I'm ok with it.  I don't have strong knowledge of the sonnets in general, other than the most popular dozen or so that we always talk about – is there a better choice?
Also – this list is good.  It's weird to see the juxtaposition of "manly" and "poetry" but it works.  There's some stuff on the list that I've never read, but now I want to, and that's about the best praise I can give a list like this. Whitman makes the list, but not with "O Captain My Captain".  Longfellow's here too, but not with the "Wreck of the Hesperus" or "Hiawatha".  Kipling, too, without "Gunga Din".  So it's not like they just went through and picked the easy ones.  Some actual thought went into this list.