Kind of.
For years I've said that Disney should tackle The Tempest or A Midsummer Night's Dream.  Instead we got Romeo and Juliet with gnomes.  I'll take what I can get.
So what if I told you that man of the moment David Oyelowo ("Selma") is working on a live-action stage musical combining Othello and Cyrano de Bergerac?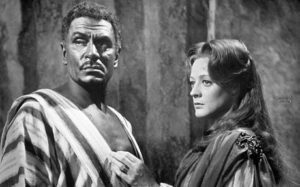 Oyelowo just came out of an off-Broadway production of Othello with Daniel Craig (also known as James Bond) so it's a natural project for him. People are confused about Disney attaching its name, though.  Which I can totally see, if you assume that the story is going to be 90% Shakespearean tragedy, which it almost certainly will not be.
How would you combine Othello and Cyrano?  I've argued previously that As You Like It makes for a reasonable Cyrano story.  But Othello? Who is wooing whom? Who is whispering in which ear?