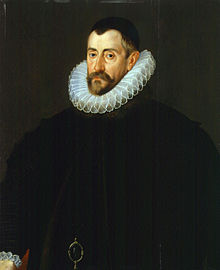 Ok we're heading toward a big finish and lots of plots are moving forward.
Richard Burbage is a changed man after coming out of the plague house. He's showing more attention to Moll, which is pleasant. Shakespeare has written Richard III for him, but for some reason his father James wants to play the role (because "I made this theatre and I'll play any role I want.").  There's actually a nice father/son moment between the two where Richard says, "You also made me, so when I play the role, it'll be you playing the role as well."
Alice Burbage has fallen under the spell of Southwell, agreeing not only to be baptized but also to carry Southwell's book to … wherever it is that it needs to go.
This doesn't go well after Marcus narcs on them to Topcliffe in an attempt to save his son.  Southwell and his people have no time for this, dispatching Marcus when he tries to prevent Southwell from escaping, and then leaving Alice behind to be captured.  Marlowe is there, however, and won't stand for it. He brings Sir Francis Walsingham in (I kept thinking it was Bacon, to be honest), just before Alice can be whipped and tortured.  This however doesn't stop Topcliffe from beating her (after everyone's left them alone), and potentially choking her to death.  I honestly don't know what's going to happen.  I don't know the real Alice Burbage's story, so it's quite possible that she dies in this. I'm curious.
There's some Richard III content in this one as they teach Presto (the street urchin) to play the role of Prince Edward.  Honestly I wish I knew more about the play. I can't recognize it from the quotes, other than the obvious ones.
Next week is the final episode. I have no idea if we'll get another season. I have no idea what the ratings have been.  I guess I've liked it, once we got past the ridiculous sex and violence. I've watched every episode.  It'll be a shame when it's over.