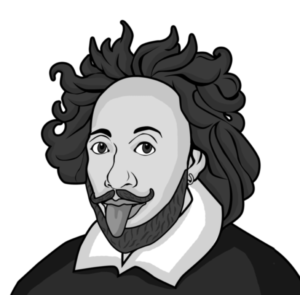 In past years I've half participated in the charity drive known as No Shave November, mostly as a joke excuse to stop shaving for a month. But as I've gotten older I came to realize two things:
I have an audience here.  And not a small one.
It's not like cancer is "other people's problem."
This past year alone several close members of my family, both male and female, were diagnosed with cancers of different sorts, requiring removal of things, radiation treatment, and chemotherapy. None of those things is a joke.
So this year let's see if we can't put some money where my big mouth is. Many of the posts I make this month are going to be "beard" themed.  I will, from time to time, post progress pictures. All the posts I make this month are going to contain links to the fundraising page I've set up over on the No Shave November site.
If you want to click on it and donate some money directly, great.  Much appreciated.
I'll also be donating all of my profits this month, whether from Google Ads, t-shirts and other merchandise, or book sales.
Ok, that's about all I've got to say about that. If you've ever wanted to help support in some way, here's a new chance.
Donate to Shakespeare Geek's No Shave November Fundraising Page by Clicking Here!
Thanks in advance!