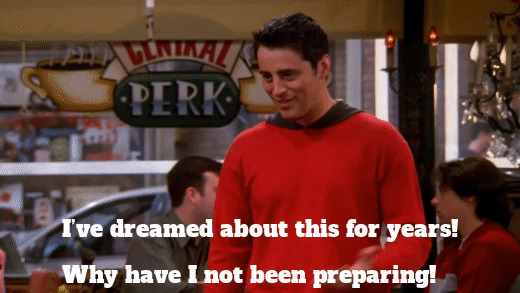 So here's a funny thing that happened. My daughters' school is having a school-wide, week-long Shakespeare celebration in April. This is unexpected and spontaneous and came up randomly in conversation at my house.
Oldest: "Did you see we're having Shakespeare Week?"
Me: "Ummm, NO? Say more? Like, right now?"
Turns out this is a new idea they're trying, hoping to make a tradition. I contact the head of the English department, introducing myself (though we've met during various parent/teacher nights) and volunteering my services. We set up a meeting.
Later that day I get a call from my youngest. "DID YOU EMAIL MY TEACHERS!? WHY IS EVERYONE TALKING ABOUT SHAKESPEARE?"
Apparently there's an email group going on, my kids have been tapped to be some sort of "Shakespeare ambassadors", and generally there's a whole bunch of excitement over Shakespeare with my kids in the eye of the hurricane.
They found the blog as well as the merchandise. So now my kids' teachers and friends are checking out the t-shirts and stickers, combing through all the old blog posts, and hopefully having fun.
Meanwhile, I'm face to face with the dream I've had for, oh, twenty years? More? Every day a part of me says, "How prepared am I to represent Shakespeare today?" I wonder what references will come up, what questions will need answers, what opportunities to bring more Shakespeare into the world will present themselves. What can I post on the blog, what can I tweet? How can I turn a phrase at the breakfast table to reinforce quotable material for my kids as they grow? It's been a crazy ride. I've gotten better at it. What once would have been a fear that everybody who discovered my "secret identity" would already know more Shakespeare than I did? My impostor syndrome? Has dissolved over the years.
Now I think, "Yay, new Shakespeare friends!" I tried to find a GIF to represent what it feels like when suddenly there's opportunities to talk about Shakespeare everywhere I look.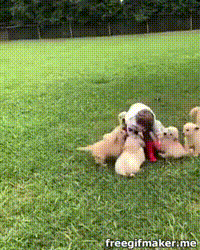 That doesn't change the fact that in about a week I'm going to sit down with the head of the department and help map out an entire week's worth of Shakespeare content for an entire school full of kids and it's really time to put up or shut up. This could easily be the biggest opportunity I ever get.
As the saying goes, "This is what we train for!"
I know there are educators of all sorts that have followed the blog for years. I personally have been in the classroom a couple of times and generated some materials for those visits. There's a bunch of games rattling around my head that I'd love to try out if I can sit down long enough and write them up.
But I'm putting out the call right now – give me everything you've got! I have no idea what they need, but I want to be able to fill that need whatever it is. Activities for the kids to get up and read? Sure. Paper games? Of course. Sonnets, iambic pentameter, memorization, foam rubber sword fights. I want to put it all on the table for them. I've been building up a small Shakespearean army over the years and I plan to come in guns blazing. Now we get the chance to show off everything we've got. A complete green field, as they say in my business. Willing participants who want the help. What more could we ask?
Shakespeare makes life better. I believe that, even when I can't explain it. I know it when I see it. I feel it. We're about to get the chance to put our money where my mouth is for somewhere around 800 kids, and I will accept only "knock it out of the park" as the final outcome. I want them saying, "We want to do this every year." I want them to feel it, too.
Contact me through any means you like – comment here on the blog, or on Facebook, or Twitter. Go ahead and email me [email protected] if you prefer. I will collect everything and bring it to my meeting next week. I can't make any promises about what they'll be able to use or what final form the various ideas will take, but I think that if you've been following me this long then we're all on the same page — we just want more people exposed to more Shakespeare and we'll take it any way we can get it.
So let's get started! Bring it!