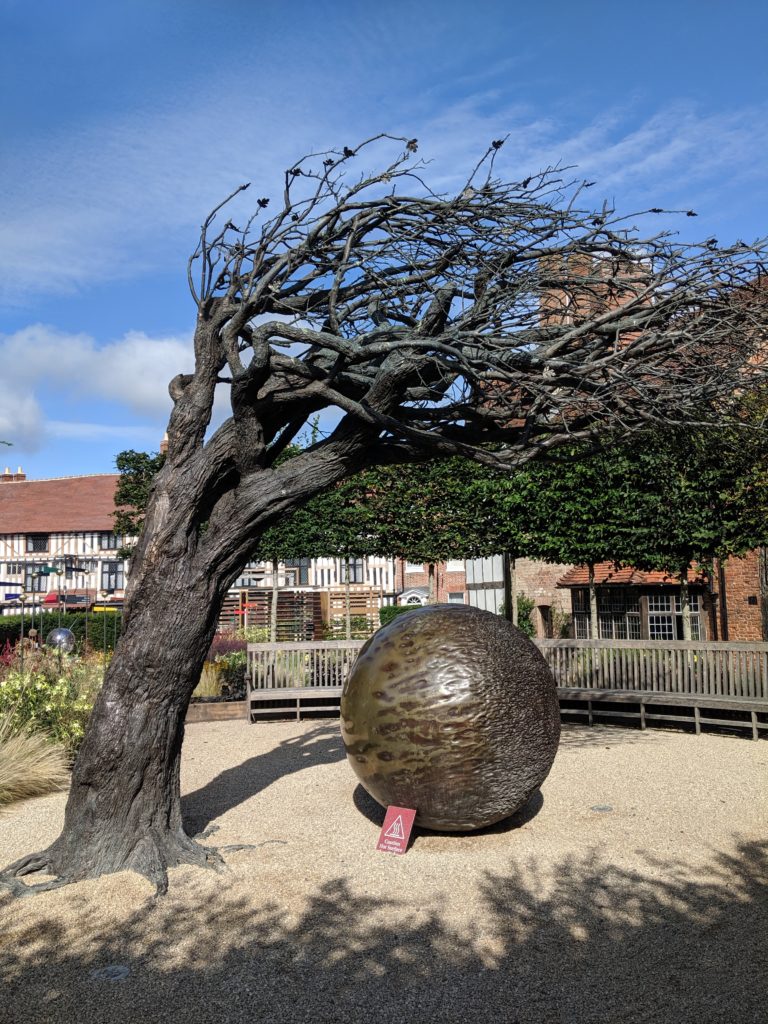 This past summer I saw a near lifelong dream fulfilled when I went to Stratford and visited Shakespeare's birthplace. I saw the church, I saw the tomb, I saw all the houses. I stood where Shakespeare stood.
Here we are a year later and most of those properties are closed because of the pandemic. When you're a charity that generates 98% of its own income thanks to 850,000 visitors a year and the universe tells you "Guess what! No more visitors!" hard times are ahead for the Shakespeare Birthplace Trust (SBT). People I met last year may no longer be employed soon.
The SBT has stated that they plan to reopen the Birthplace itself this summer, but the other properties – New Place, Anne's Cottage, Hall's Croft and Mary Arden's Farm – will remain closed until "spring 2021" at least. There's no mention of the church in this article (the SBT does not run the church, so that makes sense). Does anybody know its status? The whole question of church services here in the US has been a hotly debated question, so I really have no idea what's going on in Stratford.
I don't know what we can do to help. If we can't show up and buy our tickets and browse the gift shops it's going to be an uphill battle. For a second there I got excited thinking that we can storm the online gift shop! But no – the web page says they're completely closed, unable to accept new orders. Now I'm really sad.