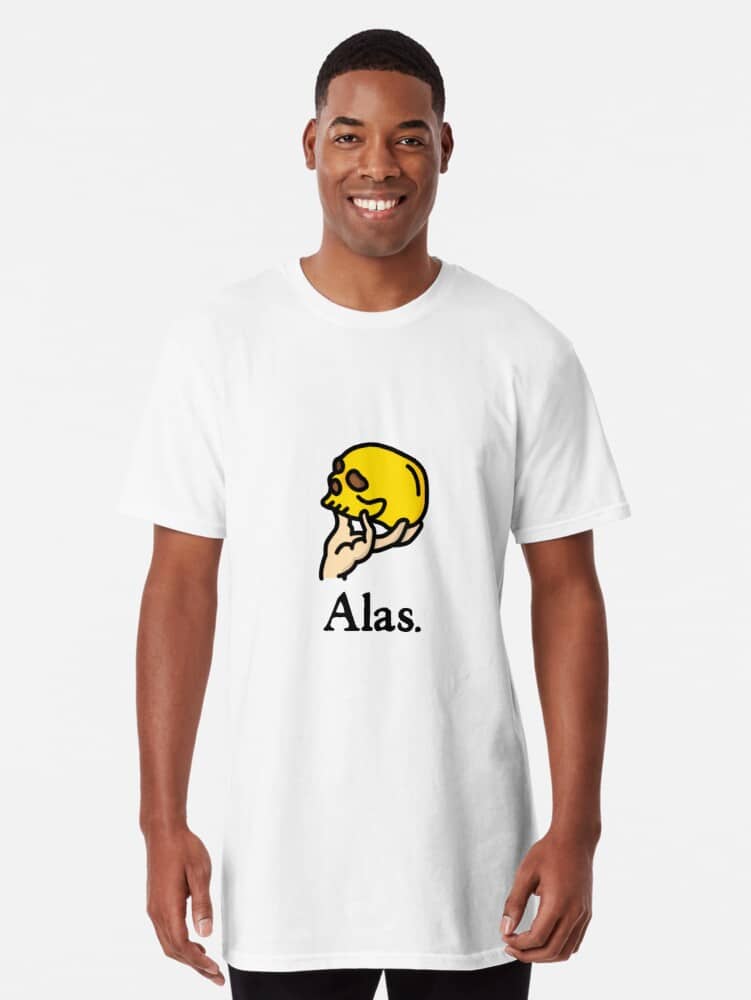 I greatly appreciate all of the people that have purchased Shakespeare Geek merchandise; I truly do. I hope you like it. It's been a bit of a challenge to really optimize for that particular revenue stream since (a) I am not really much of a visual designer, and (b) that's not the primary reason why I do this. I'm a blog that has merch, not a blog that exists to sell merch. There's a difference.
Most of the Shakespeare Geek merchandise can be found on Amazon. They are, after all the gorilla of the space. They'll get the most volume all around the world.
But the thing is, Amazon only really does apparel. T-Shirts, mostly, and some hoodies thrown in. During the pandemic in particular people started asking about face masks. And people always want stickers.
Enter Shakespeare Geek merchandise on Redbubble. Thus far I've loved their product selection, even if stickers and face masks are by far my best sellers. They've got mugs and phone cases … they've even got socks and leggings. So, yes, I did make Malvolio's yellow cross garters. They're a big hit.
But … there's a problem.
Redbubble just announced a new fee structure for small artists like me that, quite frankly, is going to destroy all of us. According to their fee table (which has not yet gone into effect), if I made $20 in commission in a month, they'd charge me almost $9 – practically half. That's ridiculous.
So, I don't plan on staying on Redbubble for long. I'm putting the word out now. If you see this, and you wanted to buy your own Malvolio yellow socks or a "Shakespeare makes life better" sticker or a "Do you quarrel, sir?" t-shirt, now's the time to grab them. Because as soon as I find another option I'm out of there. I don't know when that will be, but I know it's coming. I also know that the fee structure they're imposing starts on May 1, so seriously, if you do want to buy something please keep that in mind because starting May 1 I'm going to make about half as much as I used to.
Thanks again for all the support! Onward and upward!