When people ask me how I got into Shakespeare, I tell them a story. I'll try to keep it short this time.
A Long, Long Time Ago
I went to an engineering college, where I studied computer science. During my first year there, we had to do a significant project in the humanities, and I chose Hamlet. Not because I had a special love for the subject yet, but because I'd just come out of high school, where I'd taken AP English and done well, so I figured I had an affinity for the subject.
Game Time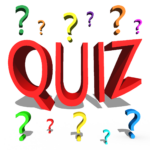 Well, these were the days of shareware, where indie game designers would crank out products on their home computers and send out floppy disks in ziplock bags. So a guy in the neighborhood was doing an educational game in that standard "questions with 4 multiple choice answers" format. He had put out the word that he was looking for subject matter experts to make him databases. I said, "Do you want a Shakespeare database?" and he said sure. The deal was to be that you could either get a profit share from the game or get paid a dollar a question. I chose the latter. He needed 600 questions, and I delivered. In the process, I read the complete works, so technically, I can check that off my bucket list.
Long story short, the game never saw the light of day, and I never got paid. So here I was, sitting on a database of what was eventually 1000 Shakespeare questions and nowhere to go. This was before the Web, people. If I couldn't wrap an entire Microsoft DOS application around it, I had nothing. I couldn't.
So I kept the file for years across computers but eventually lost it. That upsets me to this day. When I look at the little miniature Shakespeare empire I've created and all the resources I've built, that database would have fit in nicely a long time ago.
Which Brings Us To Today
This is why I am proud to announce, with more than a little help from some AI … <drum roll>
The Shakespeare Geek Quiz is now online!
This is in BETA, but it's quite playable, and I'm too excited to let it sit on the shelf for much longer. What you're about to play is no great technical achievement – it's pretty simple HTML and Javascript. But that was never the point. The point was to create the Shakespeare Trivia Database to end all Shakespeare Trivia Databases. Is trivia the right word? Who knows? Who cares. Now that it exists, we can continue to grow it. It can be fun and educational!
The AI generated these questions, which means that there are mistakes. I have added feedback buttons, so if you see a question that's wrong, please let me know so I can fix it. I've been combing through the list and adjusting where I can, but there are hundreds of questions (still hoping to get to over a thousand, at least), and not only is that a lot to do for one person, I am not an expert in all the subjects either.
So go play and have fun! Let me know what you think. Tell your friends.