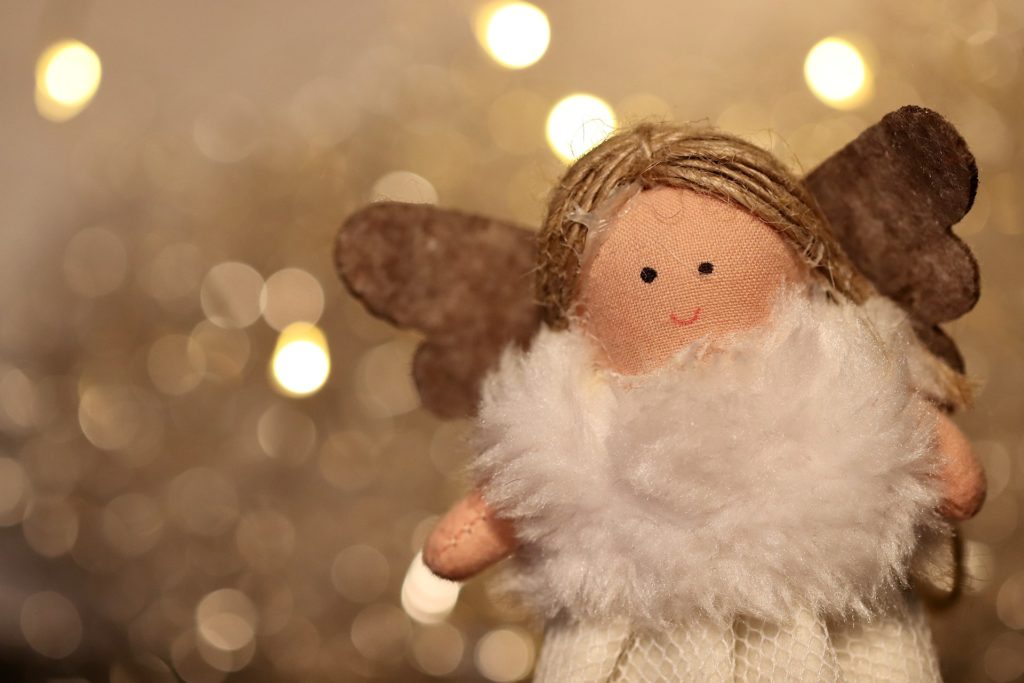 I continue playing with ChatGPT in as many varied ways as I can imagine. Last night I asked it to write me a blog post on "Christmas in Shakespeare's Plays." Here's what I got. Let's dissect!
The celebration of Christmas has a long and varied history, and it has been depicted in literature and art for centuries. In the plays of William Shakespeare, Christmas is often portrayed as a time of joy, celebration, and reflection.
Fine, I guess. Generic.
One of the most well-known references to Christmas in Shakespeare's plays is in "A Midsummer Night's Dream." In this play, the character Bottom describes a dream he had in which he was transformed into an ass and danced at a Christmas feast. This humorous portrayal of Christmas is a lighthearted example of the way in which the holiday was often depicted in Elizabethan England.
…what? After all these years I've still got some pretty hefty impostor syndrome when it comes to Shakespeare, so whenever it said Bottom references "dancing at a Christmas feast" my first thought was, "He does? Why don't I remember that?" So I went looking:
I have had a most rare
vision. I have had a dream, past the wit of man to
say what dream it was: man is but an ass, if he go
about to expound this dream. Methought I was–there
is no man can tell what. Methought I was,–and
methought I had,–but man is but a patched fool, if
he will offer to say what methought I had. The eye
of man hath not heard, the ear of man hath not
seen, man's hand is not able to taste, his tongue
to conceive, nor his heart to report, what my dream
was. I will get Peter Quince to write a ballad of
this dream: it shall be called Bottom's Dream,
because it hath no bottom; and I will sing it in the
latter end of a play, before the duke:
peradventure, to make it the more gracious, I shall
sing it at her death.
I even went into the Quarto versions. I'm aware that just searching "Christmas" isn't going to yield a hit, but so far I see nothing even close. I asked on Twitter, and others didn't seem to know, either. Hmm. Ok, moving on.
In "Henry V," Shakespeare references the Christmas season in a more serious manner. The play takes place during the Hundred Years' War between England and France, and it tells the story of King Henry V's victory at the Battle of Agincourt. In one scene, the king speaks to his troops on the eve of the battle, reminding them that it is Christmas time and encouraging them to fight for their country.
It's Christmas Time? <asks Google to remind me when St. Crispin's Day is> October. Again, I'll plead ignorance and ask, is there a connection here? Would you call Agincourt "Christmas time"? Ok, one more.
"Twelfth Night" is another play that features Christmas as a prominent theme. The play is set in Illyria during the Christmas season and follows the misadventures of the character Viola, who disguises herself as a man after being shipwrecked on the coast of Illyria. In one memorable scene, the character Sir Toby Belch gets drunk and sings a song about Christmas, declaring it to be "a time for joy, a time for love, a time for peace on earth."
This is just a no. Twelfth Night is named for when the play was performed, not for the plot. It doesn't mention anything related to Christmas or the Christmas season at all. And, much like Bottom's Dream, I have no clue what song of Sir Toby's it's talking about. The word "peace" pretty much only appears in the play when people are saying "Hold thy peace." Joy doesn't appear at all. No version of "a time for" anything appears at all.
Overall, Shakespeare's plays depict Christmas as a time of joy, celebration, and reflection. Whether it is through humorous references or more serious themes, the holiday is an important part of the fabric of Elizabethan England and continues to be a beloved tradition today.
And we wrap up with the generic, basically repeating the intro paragraph. This is what I used to teach my kids as the "middle school format". Make a statement, say what your essay will show. Three paragraphs demonstrating your point. Conclude by restating your original argument.
At first glance I only picked up on Bottom's Dream and thought, "Oh, interesting, I wonder what bug caused that." But upon further reading and realization that it's entirely wrong and just flat out making stuff up, my whole attitude toward the program has changed. A student tasked with looking for Christmas references in Shakespeare's works could be given this response and assume every word of it is true. I sent me feedback to the creators (which you're supposed to do, that's one of the reasons it's free for people), but I don't expect it's something they can address. Where do you even look for the source of something like that?
On that note, Happy Holidays, everyone! I hope everybody gets lots of Shakespeare Geek Merchandise!