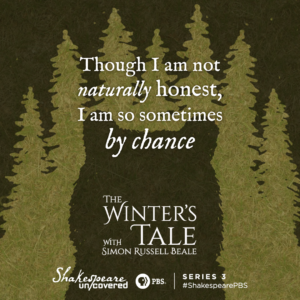 Who's excited for the return of Shakespeare Uncovered?
WNET's Shakespeare Uncovered returns to PBS for its third and final season on Friday, October 12!
The series, which covers the fascinating history behind Shakespeare's greatest plays, will feature six installments hosted by celebrated names such as Helen Hunt, F. Murray Abraham, Romola Garai, Brian Cox, Simon Russell Beale, and Sir Antony Sher.
Each episode will tell the stories behind the stories of Shakespeare's famous works and will investigate "Much Ado About Nothing," "The Merchant of Venice," "Measure for Measure," "Julius Caesar," "The Winter's Tale," and "Richard III." 
The show will air Fridays, October 12-26 on PBS (check local listings) and stream the following day at pbs.org/shakespeareuncovered and on PBS apps.