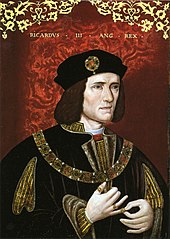 So I saw this Entertainment Weekly article about 2o Classic Opening Lines in Books.  For the curious, it stretches 20 pages for 20 lines, includes Harry Potter and does not include Orwell, Camus or Kafka. Of course there's no Shakespeare, since it's always up in the air whether someone counts his work among "books".
So I thought we'd do our own.  What were Shakespeare's best opening lines? I suppose Richard III's "Now is the winter of our discontent made glorious summer by this son of York" might be the most infamous, given how frequently it is misquoted.
I like Romeo and Juliet's "Two households, both alike in dignity, In fair Verona, where we lay our scene, From ancient grudge break to new mutiny, Where civil blood makes civil hands unclean." Not just because it's one of the greatest story introductions ever, but because it contains an important clue that most modern adapters seem to forget : both alike in dignity.  Everybody always wants to tell the story along racial or economic lines, putting a gigantic obstacle between the two young lovers and hitting the audience over the head with "Here's why they can't be together."  I don't think by "ancient grudge" Shakespeare meant reparations for slavery. Who else has ideas?