You say that you love rain, but you open your umbrella when it rains.
You say that you love the sun, but you find a shadow spot when the sun shines.
You say that you love the wind, but you close your windows when wind blows.
This is why I am afraid, you say that you love me too.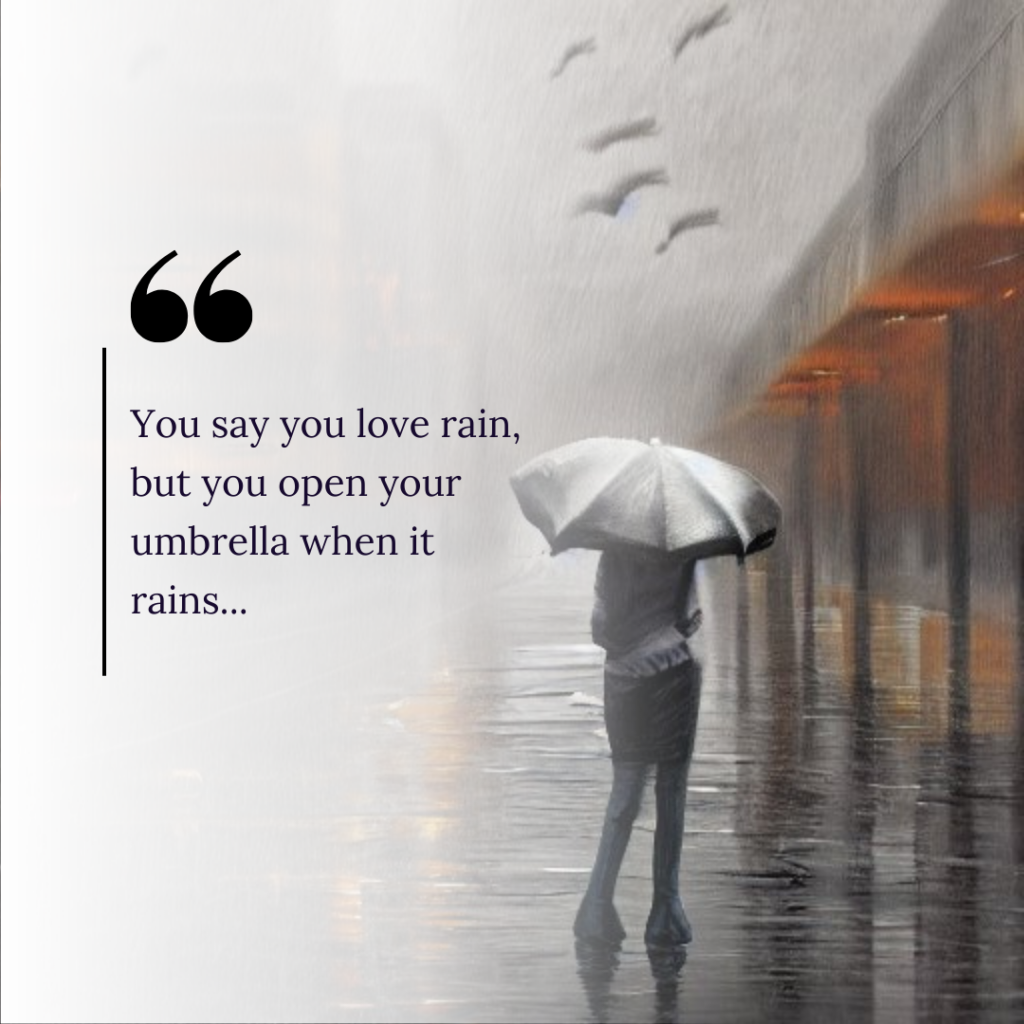 I must not be hanging out in the right circles. I'd never heard this quote. Every imaginable variation of "You say that you love rain" brings traffic to this page. When I googled it, it was all over the place. It should take two seconds to realize this isn't Shakespeare. Just another "I don't know who said it, so I'll make it sound better by attaching Shakespeare's name."
Here's a tip – whenever you see a supposed Shakespeare quote attributed to Shakespeare in the second person ("you do this" and "you do that") ask yourself, "Who was he talking to?" and "Where would this make sense in his work?" Shakespeare didn't write Hallmark greeting cards. Rarely does one character stand there and go on and on about another, as in this quote.
Who said You Say That You Love Rain?
The best I've found is the Turkish poem "I Am Afraid (Korkuyorum)," which is also sometimes attributed to William Shakespeare. The source material has long since disappeared from the net. With help from the Wayback Machine – here it is, I Am Afraid (Korkuyorum), in both Turkish and English translation. Enjoy. If anybody knows the actual author, please let us know. It's just not Shakespeare.
Not By Shakespeare
This quote is just one of many found on social media attributed to Shakespeare but not in his works. Check out our Not By Shakespeare category for more!
UPDATED
It appears that the original author's name might very well be Qyazzirah Syeikh Ariffin.