In September 2016 I found this Kickstarter project for a "baby board book" based on A Midsummer Night's Dream called Behowl the Moon.  Look what came in the mail today!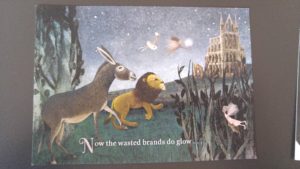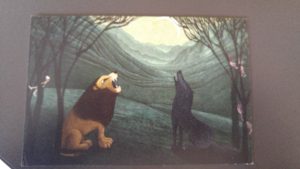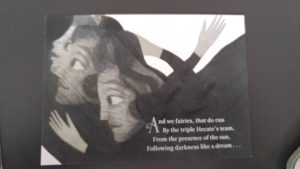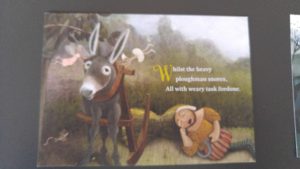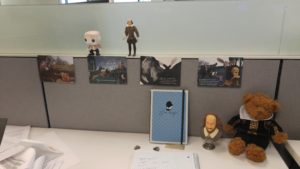 These images came as some lovely postcards representing the illustrations within the book. They've now been added to the ever growing shrine at my desk!  New employees rapidly learn that I'm the Shakespeare guy.
I love that this exists, and that we helped make it happen. My kids are too old for baby books now, but there's lots of new parents out there that can have this. My coworker just had a baby 10 months ago and was happy to pick one up.  "I just hope he doesn't eat it," he told me today. "He's starting to gnaw on everything he can reach."
If you didn't get in on the Kickstarter it's not too late!  The book is available on Amazon in both Kindle and "board book" formats.
In a different world I might have read this book to my kids.  Instead I get to do this. I love it.