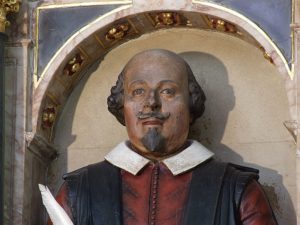 So, the good news is that my upcoming trip to London / Stratford Upon Avon is starting to come together. The first thing I did was to book a nice AirBNB in SUA.  The plan is to arrive there on Monday, stay until Thursday, when we'll head into London and spend about a week before returning to the US. I haven't booked the flight yet but I've been assuming we'll fly into Heathrow.
Here's the catch. I knew that London and SUA were "about 2-3 hours apart", which is the primary reason we're splitting up the trip.  But now I'm hearing things like "switch trains 3 times" and "takes over 4 hours", not to mention train tickets costing over $100 each.  I had not anticipated this little wrinkle.
The good folks on Twitter have been trying to help, offering all manner of suggestions "you could go here here and here, or you could go here, switch, then go here…" and honestly it's all Greek to me.
What I'm hoping is that some of my readers are local and familiar with the area and the options and can say, for a family of five who'll be traveling with luggage and just gotten off a red-eye flight from the US (figure arriving in London around 11 am, judging by the flight scheduled), what's the best way to get to SUA?  Renting my own car is not an option, I've never been out of the US and won't give myself a crash (ha!) course in driving on the other side of the road. But can we hire a car?  Is that something Uber (or equivalent) could handle?  Is there a bus? Where would I make reservations for these things?
Thanks for the help!  I'm putting faith in the universe that everything works out and we have the trip of a lifetime, but I've got to make sure that the details like this get worked out.  I can't relax and plan the fun stuff until the necessary stuff is taken care of — get to country (flight), get to hotel 1 (SUA), get to hotel 2 (London), get home.