So my trip to Stratford Upon Avon is fast approaching!  I will be in Shakespeare's birthplace Monday, Aug 19 through Wednesday, Aug 21. This is a big deal for me, and for my family. I don't want to be just another tourist. Surely, after running the original Shakespeare blog for fourteen years now and looking at social media audience north of twenty thousand users, surely  I can figure out some ways to make it something that only I could do.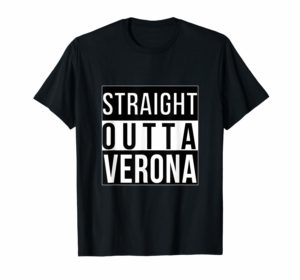 Here's my first idea. I have mentioned once or twice that I've got Shakespeare Geek Merchandise for sale. 🙂  My family all have some, as you can no doubt imagine. I hope you have some, too.  It's not about the money, I do it to put more Shakespeare out in the world. I've often said that the dream is to randomly spot one of my own t-shirts in the wild. Then I could say, "Hey, I like your shirt! Shakespeare Geek, right?  Me too!"
Where's Waldo?
So let's do that.  When I'm in Stratford I'm going to be wearing my own merchandise.  If you're in Stratford, and you have any SG merchandise, do the same. Make it Shakespeare Geek Day.  Because if I spot you I am going to come up and say, "Hey, I like your shirt!" and you're going to be all, "Dude, wait, are you Shakespeare Geek? That's awesome."  And then we can take a picture and I'll post it on social media, and my kids will be all, "Wait, people actually *know* you?" and I'll be all, "Yeah, happens all the time."
I might even be armed with Shakespeare Geek stickers or something to give out. That's something else I've always wanted, to have swag to hand out to fans.
I have no idea the cross-section of "people who own Shakespeare Geek merchandise" and "people who will be in SUA on those days" with "people who are reading this post and want to play", but hey, that's part of the fun.  I don't plan on running up to everybody with a Shakespeare t-shirt because I expect that there'll be more than a few.  But I can recognize my own merchandise, I'll know immediately which ones are mine.
And just in case you never realized that we have merchandise, click here now! 🙂