Did William Shakespeare write a heretofore unknown sonnet, "To The Deserving Author", to his friend Ben Jonson?
https://www.theguardian.com/culture/2023/mar/23/ben-jonson-play-from-1603-may-contain-lost-shakespeare-sonnet-say-experts
Let me see if I've got this straight. There's a page in the playbook of Jonson's Sejanus: His Fall containing two poems dedicated to Jonson. One, we apparently know, is by Hugh Holland. The other, the sonnet in question, is signed with the pseudonym Cygnus.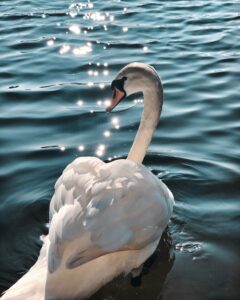 You know what cygnus means in Latin, right? It means swan.
You know what Ben Jonson called Shakespeare in the First Folio, too, I bet. You got it. Some feel that both must have been written by Holland. But is it possible that Cygnus is Shakespeare?
The sonnet is provided in the accompanying article. Thoughts? It feels a little stilted at times, which makes me lean toward "not Shakespeare," but I'm hardly an academic at these things.
Still, it's always exciting to think "maybe new Shakespaere content?" I'm always open to the possibility.