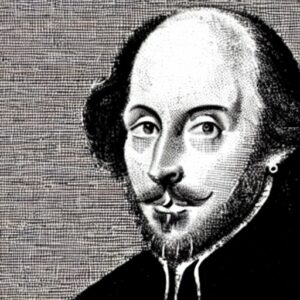 A significant portion of my traffic – I'm talking strong double digits here – is related to my collection of Not By Shakespeare posts. Once upon a time, I started collecting those social media posts that you see all the time with quotes like "When I saw you I fell in love, and you smiled because you knew." And they're attributed to Shakespeare, and you know perfectly well they're not by Shakespeare. You can never find a reference to what play (or sonnet or poem) the original came from because there isn't one.
Then again, traffic's traffic, so I might as well lean into it!
Top Ten Not By Shakespeare Posts
I've got about thirty posts in the Not By Shakespeare category, but ninety percent of the traffic lands on one of the above. By listing them here I hope that this page will get some of traffic of its own. People can bookmark it for future queries.