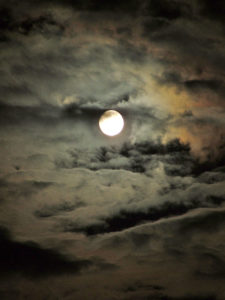 So I was thinking today about a future where we have people on the moon.  You know, typically Friday afternoon stuff.  Like you might read in a Robert Heinlein novel.  I was talking about the next generation being the ones who might live on the moon, who might be the first to perform Romeo and Juliet on the …. wait a second.
How you gonna swear by yonder blessed moon when you're standing on the fool thing?
For that matter, how is Hamlet going to ask Polonius, "You see that cloud?"
Here's the game.  Which of Shakespeare's plays are going to need to do some editing once they're performed on the moon?  For bonus points, put on your director hat and tell us how you're going to creatively get around those lines.  Is Romeo going to swear by yonder blessed Saturn?